製品紹介product

E-15

スペック
| | |
| --- | --- |
| Output Power(RMS) | 8ohms 425W |
| Damping Factor | >400 |
| Dimension(W×H×D) | 482×88×428mm |
| Weight | 9.9kg |
E-25

スペック
| | |
| --- | --- |
| Output Power(RMS) | 8ohms 650W |
| Damping Factor | >400 |
| Dimension(W×H×D) | 482×88×428mm |
| Weight | 10.25kg |

Resolution Speaker Range [ツアーリングモデル(キャスター付)]
Resolution 2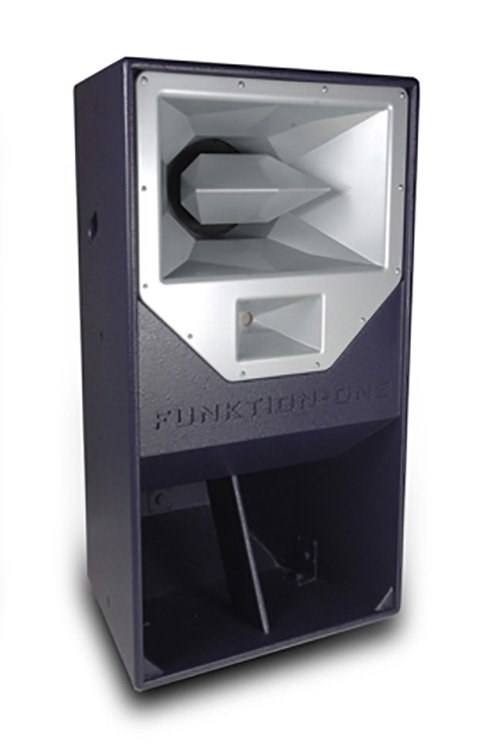 特徴
・Full range, stand alone enclosure
・High output
・Controlled dispersion
・Minimal size and weight
・Funktion One designed drivers
・Stunning aesthetics
・Complete range of flying and mounting options
・Optional Wheelboard
・Optional fine cloth scrim grill in grey or black
This portable 'full-range' system is probably the smallest fully horn loaded enclosure available. Its unique combination of compact size, weight and sonic excellence, make it equally suited for use by discerning musicians as well as by sound consultants in demanding projects. From small to medium club venues to critical AV and pro sound reinforcement applications, this loudspeaker system resolves the requirement for quality, response and level from a small source. The Resolution 2 is increasingly acclaimed as the dj monitor of choice. If even more bass 'weight' is required, a pair of Resolution 2s can be used with additional Funktion One bass including Infrabass and F121s.

The Resolution 2 is a full range, 3-way bi-amplified horn loaded enclosure with a passive high frequency crossover. The design incorporates Funktion One's patented Axhead technology and new space saving bass loading. This highly efficient design provides outstanding fidelity across the full frequency range from 45Hz to 17kHz for use both in a mobile or installation environment.

There is also a version of the enclosure called the Resolution 2U which Features a rotatable mid high waveguide. This allows the enclosure to be deployed in either a left or right handed horizontal orientation, particularly useful in rooms with restricted ceiling height.
Resolution 2SH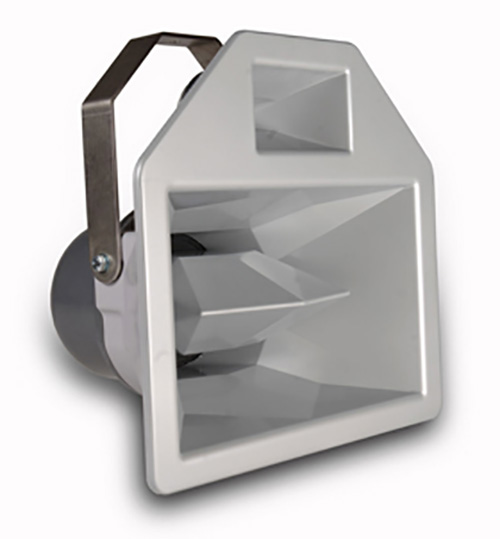 特徴
・Extremely small minimalist design
・Fully passive (minimising amp/x-over usage)
・Appealing aesthetics
・Optional ''hair net'' scrim reduces visual presence
・Funktion One designed drivers
・Optional pole kit for mounting above F118
・ncludes versatile mounting yoke
・Mobile R2EH enclosed version available with the same footprint as an R2
This is a skeletal version of the mid-high section of the Resolution 2. It is extremely small in size, yet is a potent and versatile product. It can either be installed using the integral yoke, stand-mounted or used on a pole above Funktion One's F118 bass enclosure. The product is ideal for many applications from small clubs and demanding audio-visual situations through to peripheral use in Funktion One stadium systems.